Overview
Edit
Return to Blockland (not to be confused with v1.045) was an in-game client for Blockland originally created by Ephialtes.
As of 2014, the main servers and website were taken down due to a dispute between Ephialtes and Badspot, and also due to changes in anti-DDoS policies for RTB's dedicated server provider.
Active alternatives as of 2017 include BLG (a new client built from the ground up) and oRBs.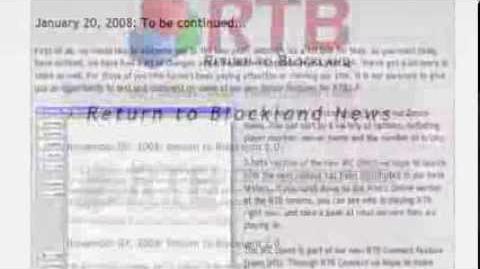 Ephialtes
Edit
...
Ad blocker interference detected!
Wikia is a free-to-use site that makes money from advertising. We have a modified experience for viewers using ad blockers

Wikia is not accessible if you've made further modifications. Remove the custom ad blocker rule(s) and the page will load as expected.