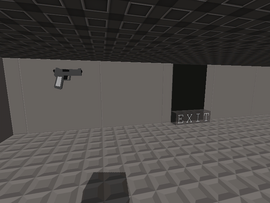 The Gun is a default weapon in Blockland.
It resembles a basic .45 or 9-millimeter semi-automatic pistol and is capable of rapidly firing bullets which go faster than most other projectiles.
An akimbo version of this weapon is available called the Guns Akimbo.
The Gun deals 25 damage per shot.